Welcome to APEGO-Schule Berlin's Website!
We are an independent German/Latin American community school start-up. We are sociocratic, trilingual (Portuguese, Spanish, German) and we offer self-directed education.
Equal Dignity
Orientation to needs – sociocracy, Nonviolent Communication, prepared environment
A meeting place – interculturalism, inclusion, immersion
Self-direction – emphasis on relationships, self-directed learning, development of potential
We are a intercultural, multilingual and sociocratic school that offers self-directed education in Berlin. We are in operation since the beginning of school year 2017-2018. APEGO-Schule Berlin is maintained by the international charitable organization Madrina Sophia e.V.
The organization of our school differs fundamentally from the programme of state-maintained schools. As well as language teaching through immersion in German, Spanish and Portuguese, the APEGO-Schule adds further elements and initiatives to the educational landscape. These include a prepared environment, which facilitates independent living and learning, substantial child participation and a sociocratically organized school structure. Similarly, the way in which children and adults are treated with equal dignity provides a strong motivation, as well as the nonviolent, needs-centered style of conflict resolution. We are guided in our work by the fundamental principles of equal dignity, freedom and participation.
As a multilingual, intercultural meeting place, APEGO-Schule Berlin enables all children to develop their own individual identity in the so-called "third cultural area" and also facilitates the attainment and extension of intercultural competences. Diversity forms the identity of our school, which is expressed both through the age range and also through cultural and linguistic heterogeneity.
APEGO-Schule Berlin is open to students from 8:00 am to 06:00 pm. Students from the age of 6 to 16 years may attend (grades 1 to 10). Students will be free to interact with students of all ages, there will be no separation according to age. This mix of ages allows each child to learn in accordance with his/her own needs and at his/her own pace.
We are convinced that the framework we have created at APEGO-Schule Berlin for intercultural, multilingual, participative, self-determined, interlinked, interdisciplinary and needs-based learning offers students the possibility right from their first class to display their individual potential and develop the necessary capabilities – such as thinking democratically and globally, self-control, flexibility, multilingualism, intercultural sensitivity, social responsibility and creativity – in order to cope with the challenges of an increasingly complex, digital, knowledge-oriented, globalized world.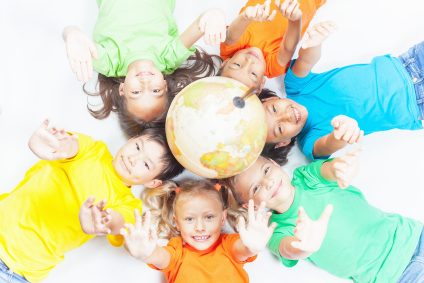 Attention – Native Spanish speakers!
We are looking for an accredited Spanish speaking Primary School teacher to support our voluntary founder team and to strengthen our team of teachers from School Year 2017-18 onwards. You will have the opportunity to help shape this unique project from the beginning, to become part of our founding team and to practice your profession in a needs-oriented, integrated environment.
Engagement with our ethos and fitting attitude are prerequisites. You should treat people, in particular students, with equal respect. It is essential that Spanish is your mother tongue. Experience and further training in progressive education are desirable.
For more information please contact office@apego-schule.de
Enrollment for the school year 2017/2018
At the moment we have approval status. We intend to open in the coming school year 2017/18.
You are welcome to apply for a place in our school for your children, get their name on our list and come along for a familiarization and information session.
Initially we are accepting mainly children from Primary School years 1 to 3.
Further information on the application process and entry requirements may be found in the section "Contact & Enrollment".
Urgent support requested!
As a school that is maintained by a charitable organization we are dependent upon financial support, but also on physical donations and volunteering.
It is also possible to become a society member, to take on guarantees, to become part of a loan and gift community and also of course to donate in many different ways. More information can be found in the section "Funding & Support"
We look forward to hands-on support for the construction and renovation of our school building! We also welcome voluntary donations towards equipping and furnishing our school to meet the needs of our students. Please contact us at office@apego-schule.de
Social-Media & Engagement